Sorry, this product cannot be purchased.
FuelBox NEW CITIZENS contain 171 questions to engage our new citizens in conversations where they can share and learn together. This is the box to spark new friendships, practice a new language and get new insight in their new country, its people, culture and traditions.
Interested in this FuelBox in English? Contact Us!
Let´s connect
What rituals and traditions from home are important to you?
Who in your life deserves a big THANK YOU?
What would you change in Norwegian society if you had the opportunity?
What expectations are difficult to live up to?
What is the "strangest" thing that people in your new country do?
What events have influenced or changed you?
What traditions do we have in common?
What challenges have you been faced with in becoming part of a new culture
What do you think about exercising and being physically active?
What does 'respect' mean to you?
Pick a card
Pick another card
FuelBox NEW CITIZENS is a tool to engage our new citizens in meaningful and fun dialogue to create new relationships and practice their new language. The questions are designed to enable sharing of experiences, stories, thoughts, opinions and feelings between and with new citizens .
This to connect on a personal level and increase insight and understanding of each other's culture and living. In addition to valuable training in communication and language, this is a tool to learn more about the culture, traditions and way of living in their new country. 
Replace fear of the unknown in society, and the feeling that we know everything in relationships with curiosity
This box is developed together with Cognitive Therapist  Anne Marit Naustvik, Professor Hildegun Fandrem, Associate Professor in religious studies Dr. Gerd Marie Ådna and Loveleen Brenna, CEO in Seema AS.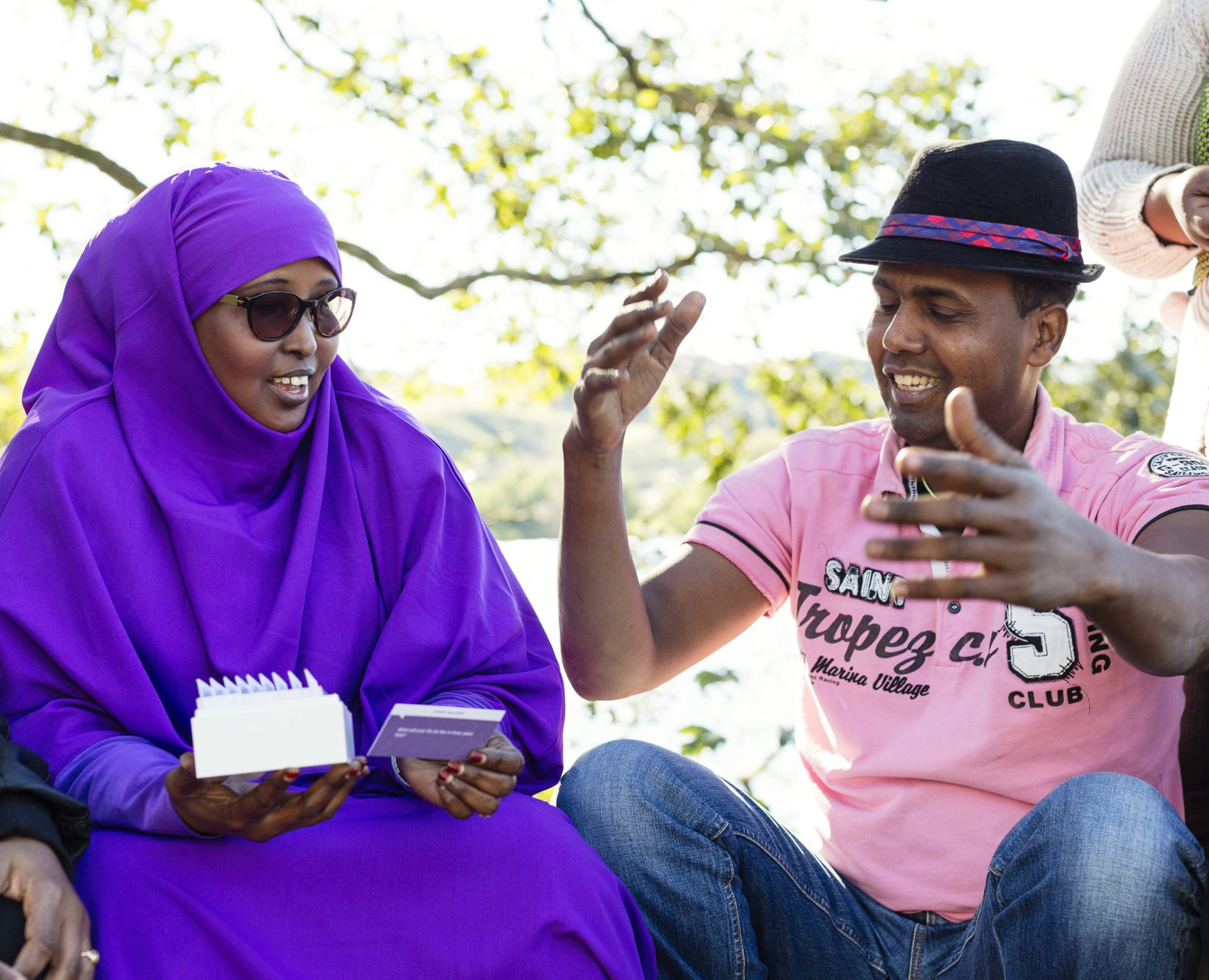 Categories in FuelBox NEW CITIZENS
Me
Family
Relationship
Values, meaningful and attitudes
This and that
School and work
Culture
Traditions
Norway
FuelGuide
We have developed a FuelGuide for you with some great tips and advice on how to get started.